Free Audience Polling for Schools with ParticiPoll
We know how budgets can be tight for schools these days so we're making ParticiPoll's great audience polling solution for PowerPoint free for all K12 (primary and secondary) schools.
In return, all that we ask is that you make a link back to us from a web page you own.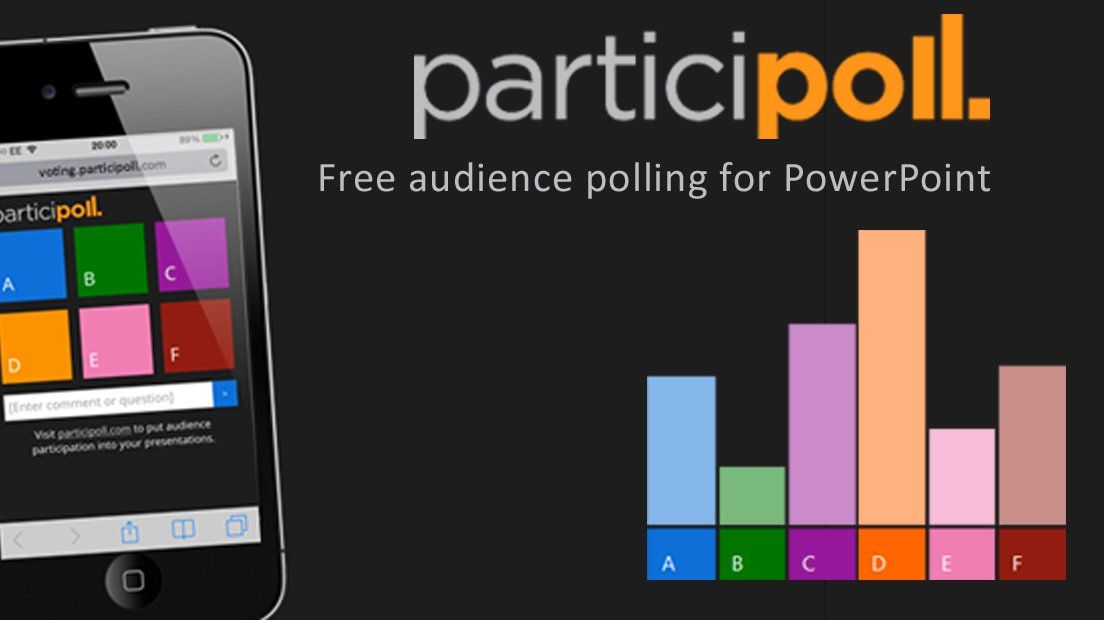 To take advantage of this offer please create a link to ParticiPoll on your school website or your personal blog (it most be a link on a permanent page, not a social media post) and then fill out the form below. We'll send you details of how to claim your free account.