Free Audience Polling for PowerPoint
Live feedback inside your existing presentations. No preloading of questions. No apps. No clickers.

No-hardware clicker-free polling using your audience members' devices.

Drop polls straight into your slides without having to preload questions.

Quick-install PC PowerPoint add-in (doesn't require install rights).

View and download historic poll data and anonymous comments (Pro version).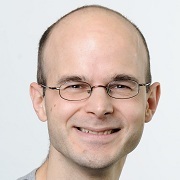 "A great way to get more feedback from students! Ideal for quick questions to review new material."
Rob Van Stee, Computer Science, University of Leicester

"I've been using Participoll for over one year now in different venues with different types and sizes of audiences. Participoll has made my presentations more interesting and interactive for the audience, and ultimately, more informative as well."
Dr Susan Little DVM DABVP, Bytown Cat Hospital, Ottawa.

"Participoll lets me interact with my students in a way that cuts through student-apprehensions about classroom participation. The platform worked seamlessly. It has quickly become my favourite teaching aid and structured some of the most enjoyable teaching occasions last year."
Dr Matthew Allen, Lecturer in Culture and Political Economy, University of Leicester.